Car Search: Car Hire
Rome Naples Florence
Car Search: Car Hire
Rome Naples Florence
Car Search: Car Hire
Rome - Naples - Catania
Naples is a popular destination for tourists for its art and landscape beauties.
History of the culinary art, Naples is a city full of places to visit. Passing from the large squares, museums and archaeological sites to the nearby island of Capri, car rental to easily visit this city becomes a requirement.
What and why to visit Naples?
Naples, the third largest municipality in Italy by population, is among the most populous and densely populated metropolitan areas of the European Union.
Founded by the Cumans in the eighth century BC, it was among the most important cities of Magna Grecia, thanks to the privileged relationship with Athens, and exerted a considerable commercial, cultural and religious influence on the surrounding Italic populations so as to become the seat of the Epicurean school of Philodemus of Gadara and Sirone. After the collapse of the Roman Empire, in the 8th century the city formed an autonomous duchy independent of the Byzantine Empire; later, from the thirteenth century and for about six hundred years, it was the capital of the Kingdom of Naples; with the Restoration it became the capital of the Kingdom of the Two Sicilies under the Bourbons until the unification of Italy. For cultural, political, economic and social reasons it has been, from ancient times to the present day, one of the pivotal cities of the West.
Seat of Frederick II, the oldest state university in Europe, it also hosts the Orientale, the oldest university of sinological and orientalistic studies on the continent and the Nunziatella, one of the oldest military academies in the world, elected historical and cultural heritage of the Mediterranean countries by the Mediterranean Parliamentary Assembly. Place of origin of the Neapolitan language, it has exercised and still exercises a strong role in numerous fields of knowledge, culture and collective imagination at national and international level.
Center of the naturalistic philosophy of the Renaissance and enlightenment center of European level, it has long been a global point of reference for classical music and opera through the Neapolitan musical school, giving birth to the comic opera among other things.
A city with an imposing tradition in the field of figurative arts, which has its roots in the classical age, it has given rise to original architectural and pictorial movements, such as the Neapolitan Renaissance and the Neapolitan Baroque, Caravaggism, the Posillipo school and Liberty Neapolitan, as well as minor arts but of international importance, such as Capodimonte porcelain and the Neapolitan nativity scene.
It is at the origin of a distinctive form of theater, a world-famous song and a peculiar culinary tradition that includes foods that take on the role of global icons, such as the Neapolitan pizza, which has been declared an intangible heritage of the 'humanity.
The historic center of Naples, the largest in Europe, in 1995 was recognized by UNESCO as a World Heritage Site. In 1997 the Somma-Vesuvius volcanic apparatus was elected by the same international agency (with the nearby Golden Mile, which also includes the eastern districts of the city) among the world biosphere reserves.
Rent a car in Naples.
The Naples car rental will allow you to visit the surroundings of the city.
To start, you could visit the Campi Flegrei, a large area of ​​volcanic origin located north-west of Naples. Here you will find numerous thermal springs and ancient craters. Avellino is also a very popular destination.
In half an hour by car you can reach Pompeii, a city of ancient Rome, buried by a lava flow from Vesuvius in the year 79 AD. The ash rain crystallized the city, leaving intact objects and inhabitants, which have been perfectly preserved to this day. The same fate befell Herculaneum, another important destination for lovers of archeology and history. The two sites have been declared a World Heritage Site by UNESCO.
A trip to Caserta is always worthwhile, if they want to admire a beautiful landscape. Benevento is also a popular destination nearby. Alternatively, you can take advantage of your time and visit the city of Foggia again. The collection directly at the Naples airport is particularly convenient.
It is really worth taking a trip to Sorrento, Potenza, Salerno.
Book now your car rental in Naples with AutonoleggioFrank without a credit card, for a trip in complete serenity.
Information for tourists
| | | |
| --- | --- | --- |
| Naples Airport | The best hotels in Naples | The Best Restaurants in Naples |
| | | |
 Do you want to immediately rent a car in Naples without a credit card?
Do you want a tailor-made quote for car rental? Fill out the form below, we will contact you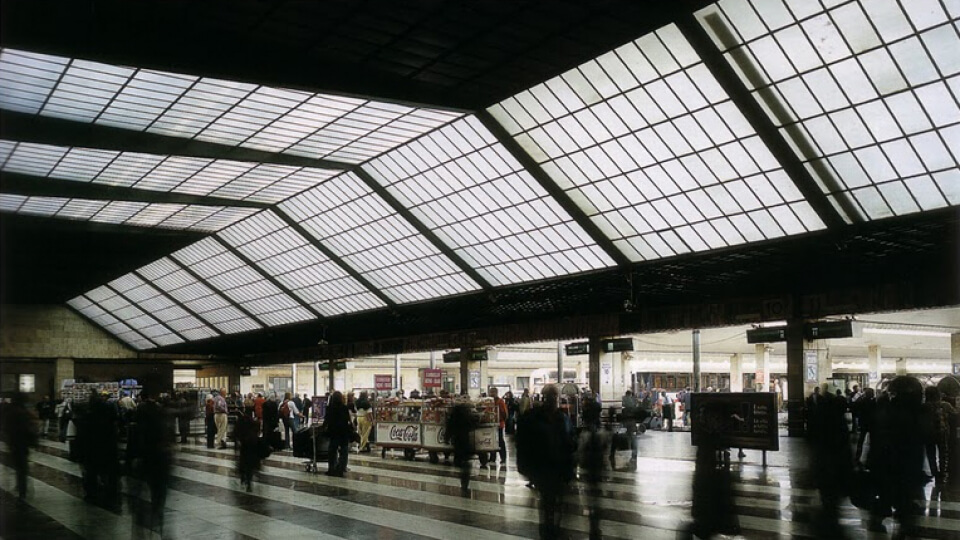 FRANK AUTONOLEGGIO is pleased to announce the opening of the new rental point in Florence in Viale Francesco Redi 53.
Available for customers a large fleet of cars constantly updated, combined with the expertise and courtesy of highly qualified personnel. Come and visit us, we are waiting for you!
The best way to discover Florence and its surroundings is to take a rental car . Thanks to our Florence Station car rental service, it will be easy, safe and fast to get a car once you arrive in Florence and return it before leaving again or in other Rome Termini Fiumicino Airport and Naples Central Station locations.
AUTONOLEGGIO FRANK is a company that deals with short-term rental of cars, vans and LUXURY CAR for companies and individuals ALSO WITHOUT CREDIT CARD.
Ask for information for a quote or simply to get details on our rental proposals designed for you!
INFO & BOOKING 06.48913412 or 393.3340399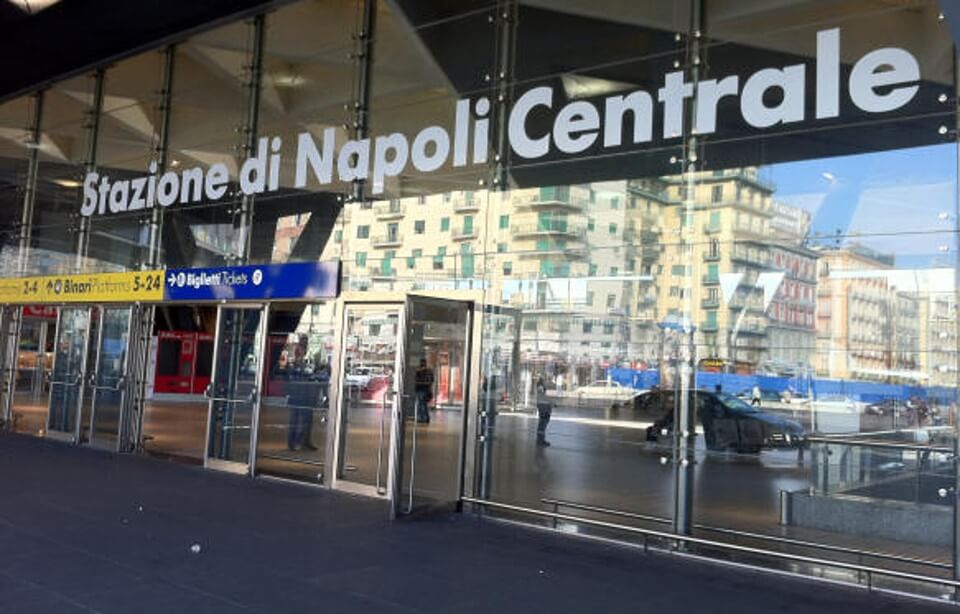 Now it has become a reality, you can rent your car  in our Frank Point at the central station of Naples , in the parking lot next to the station. This is another step forward for our company, helping our constant growth, aimed at suiting our customers needs, actually you can rent your car in one of our points in Rome and leave it in our point in Naples and vice versa, a comfort not only for customers in the tourism sector but also for business rental.
Read more: FRANK POINT RENT A CAR OPENING AT THE CENTRAL STATION OF NAPLES

Recently hiring a car has become essential.
The extraordinary access to a myriad of low cost travel tripled trips. Dynamism and speed seem to be the key words of today's transport. All the services are adapted to these values.
The number of activities guaranteeing a safe and convenient rental is growing in Rome . But to get involved in the jungle of offers you have to follow some advice.
Here you can find a list of five basic tips, which can help you clarify before contacting any service.
DOCUMENTS
If you took a plane and you landed in Rome Fiumicino surely you have with you ID card and passport. Very good, that's what you need to rent a car. But to drive it is also essential your driving license, please remember to take it with you!
Many car rentals also require a credit card. If you do not want to bind your account or if you do not have one you can contact Frank Autonoleggio, which offers just the service you are looking for.

You can take advantage of a car rental in Rome without a credit card at the collection / delivery points of:
• Rome Termini
• Roma Point in Bufalotta
• Fiumicino Airport
PRICES COMPARISON
You are looking for the lowest bid. It is your right to live your holiday without any worries about excessive expenses. There is a wide range of proposals and that's not always easy find what best fits your needs. Some operators make a constant upstream comparison, evaluating your preferences looking for the right car at the right price. On our site you will be able to  benefit from this kind of advantages.
COMFORTABLE CAR
Travel times make the difference, if you have long trips planned, choose a comfortable car! The wide range of offer, including city cars, luxury, van and much more, offers you the embarrassment of choice, but it is above all a guarantee of reliability. Spaces and times of a transport affect the pleasure of traveling, carefully assess the amount of luggage, the number of people in tow and the miles that separate you from the destination. If you do not have time to mess up your searches on the internet, choose an operator who is able to do it for you. One at random? US!
RETURN POINTS AND DELIVERY
Map at the ready! It's time to plan routes. Perhaps it is the most exciting part. You feel like you can get anywhere. But first you have to get to the point of delivery. Ask yourself if it allows you to move to your destination without extending the journey too much or, even worse, making you pass through busy streets. A nice dose of horn and smog is not what it takes to start a holiday or a business trip. If you need to get out of the city you could hire a car at Roma Point in Bufalotta, while for central areas your ideal solution is always the dear old Termini Station, while if you landed at Fiumicino you are facilitated from the point at the airport.
SAFETY
Safety is always greatly overlooked. From one stage of the journey and the other, enthusiasm often leads to neglect all due precautions. Insurance is a major issue in car rental practices, so it should be carefully considered. You have the right to make inquireis, find the solution that makes you feel comfortable and also marked the numbers of public utilities of the territory in which you are. Do not be superstitious, nothing serious will happen, but always better to prevent than to cure.
These are just five tips, but the list could be longer. There are only five, but here are enclosed some of the values ​​that distinguish our work: safety, comfort, simplicity and convenience.
We just give you one last valuable advice: travel with us!

Did the first heat convince you to pack your bags and leave? You can reach your destination with the vehicle you prefer and then rent a car . Even without a credit card . A priceless comfort. Indeed, actually, it has a price. But that's only the most convenient for you.
Did you plan to visit Rome, Naples or Florence? For a real low cost holiday, you do not just have to book the plane in advance, but also contact a car rental company that can provide you with an optimal quality-price service. The car rental market has been developing recently, thanks to a reduction of accessory costs.
The main features of a cost-effective service are:
Reduction of management costs
Services at basic prices, where you can add eventually other sub-services purchased separately
Business Flexibility, adapting to different needs and seasonality
Ancillary services, so-called details that involve additional costs, are at customer's discretion.
Among these we find:
The surcharge in the event of fines and accidents
The surcharge for the increase in the number of drivers
The default for young drivers (in some cases the fares increase for drivers under 26)
Various accessories and services such as child seats or navigators
To avoid any surprises at the last minute it is good practice to read the rental company's guidelines. You can find costs and all related details inside the contractual terms. With Frank Autonoleggio you can take advantage of affordable and tailor-made rates for all kind of vehicles. In addition, you do not necessarily need a credit card, we do not hold deposits in the account, to make your rental experience easier and more immediate.
Fasten the belts, ready to take off? Go to your favorite destination in Rome, Florence and Naples, for a low cost trip on board our fleet.
Summer is coming, take advantage of our fresh rates.
Car Hire Frank is an independent company. Our system compares prices of well known car rental companies ensuring you have the option of booking a car at the right price in each place, combined with the constant commitment to meet the needs of our clients.
Locations in Rome
Roma Termini bin. 24: Via G. Giolitti 34, 00185
Phone:+39 06 48913412

Roma Bufalotta: Via della Bufalotta, 127
Phone:+39 06 87134322
Fiumicino Point: Viale Coccia di Morto, 8 - 00054
Tel./Fax: +39 06 48913412

Locations in Florence
Address:Garage Redi - Viale Francesco Redi, 53 - 50144 Drop Point Garage Excelsior - Via Palazzuolo, 94 - 50123
Phone:+39 348 1614903

Locations in Naples
Address:Viale Umberto Maddalena 55A, 80144 Napoli (Aereoporto Capodichino). Parcheggio Via Milano, 104/106 - 80142 (Napoli)
Phone:+39 08118750724

Email:info@autonoleggiofranksrl.it