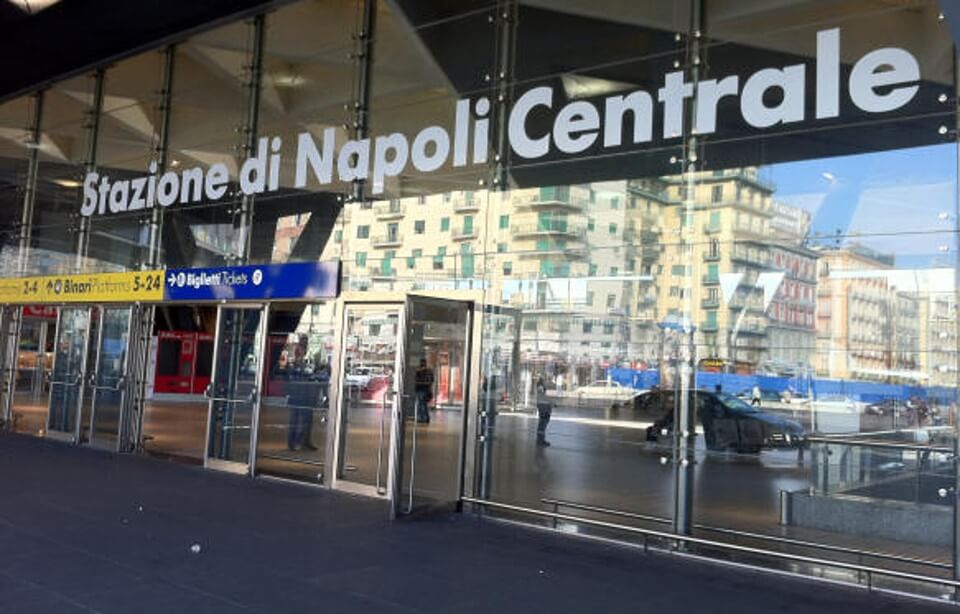 Now it has become a reality, you can rent your car  in our Frank Point at the central station of Naples , in the parking lot next to the station. This is another step forward for our company, helping our constant growth, aimed at suiting our customers needs, actually you can rent your car in one of our points in Rome and leave it in our point in Naples and vice versa, a comfort not only for customers in the tourism sector but also for business rental.
Read more: FRANK POINT RENT A CAR OPENING AT THE CENTRAL STATION OF NAPLES

Recently hiring a car has become essential.
The extraordinary access to a myriad of low cost travel tripled trips. Dynamism and speed seem to be the key words of today's transport. All the services are adapted to these values.
The number of activities guaranteeing a safe and convenient rental is growing in Rome . But to get involved in the jungle of offers you have to follow some advice.
Here you can find a list of five basic tips, which can help you clarify before contacting any service.
DOCUMENTS
If you took a plane and you landed in Rome Fiumicino surely you have with you ID card and passport. Very good, that's what you need to rent a car. But to drive it is also essential your driving license, please remember to take it with you!
Many car rentals also require a credit card. If you do not want to bind your account or if you do not have one you can contact Frank Autonoleggio, which offers just the service you are looking for.

You can take advantage of a car rental in Rome without a credit card at the collection / delivery points of:
• Rome Termini
• Roma Point in Bufalotta
• Fiumicino Airport
PRICES COMPARISON
You are looking for the lowest bid. It is your right to live your holiday without any worries about excessive expenses. There is a wide range of proposals and that's not always easy find what best fits your needs. Some operators make a constant upstream comparison, evaluating your preferences looking for the right car at the right price. On our site you will be able to  benefit from this kind of advantages.
COMFORTABLE CAR
Travel times make the difference, if you have long trips planned, choose a comfortable car! The wide range of offer, including city cars, luxury, van and much more, offers you the embarrassment of choice, but it is above all a guarantee of reliability. Spaces and times of a transport affect the pleasure of traveling, carefully assess the amount of luggage, the number of people in tow and the miles that separate you from the destination. If you do not have time to mess up your searches on the internet, choose an operator who is able to do it for you. One at random? US!
RETURN POINTS AND DELIVERY
Map at the ready! It's time to plan routes. Perhaps it is the most exciting part. You feel like you can get anywhere. But first you have to get to the point of delivery. Ask yourself if it allows you to move to your destination without extending the journey too much or, even worse, making you pass through busy streets. A nice dose of horn and smog is not what it takes to start a holiday or a business trip. If you need to get out of the city you could hire a car at Roma Point in Bufalotta, while for central areas your ideal solution is always the dear old Termini Station, while if you landed at Fiumicino you are facilitated from the point at the airport.
SAFETY
Safety is always greatly overlooked. From one stage of the journey and the other, enthusiasm often leads to neglect all due precautions. Insurance is a major issue in car rental practices, so it should be carefully considered. You have the right to make inquireis, find the solution that makes you feel comfortable and also marked the numbers of public utilities of the territory in which you are. Do not be superstitious, nothing serious will happen, but always better to prevent than to cure.
These are just five tips, but the list could be longer. There are only five, but here are enclosed some of the values ​​that distinguish our work: safety, comfort, simplicity and convenience.
We just give you one last valuable advice: travel with us!

Did the first heat convince you to pack your bags and leave? You can reach your destination with the vehicle you prefer and then rent a car . Even without a credit card . A priceless comfort. Indeed, actually, it has a price. But that's only the most convenient for you.
Did you plan to visit Rome, Naples or Florence? For a real low cost holiday, you do not just have to book the plane in advance, but also contact a car rental company that can provide you with an optimal quality-price service. The car rental market has been developing recently, thanks to a reduction of accessory costs.
The main features of a cost-effective service are:
Reduction of management costs
Services at basic prices, where you can add eventually other sub-services purchased separately
Business Flexibility, adapting to different needs and seasonality
Ancillary services, so-called details that involve additional costs, are at customer's discretion.
Among these we find:
The surcharge in the event of fines and accidents
The surcharge for the increase in the number of drivers
The default for young drivers (in some cases the fares increase for drivers under 26)
Various accessories and services such as child seats or navigators
To avoid any surprises at the last minute it is good practice to read the rental company's guidelines. You can find costs and all related details inside the contractual terms. With Frank Autonoleggio you can take advantage of affordable and tailor-made rates for all kind of vehicles. In addition, you do not necessarily need a credit card, we do not hold deposits in the account, to make your rental experience easier and more immediate.
Fasten the belts, ready to take off? Go to your favorite destination in Rome, Florence and Naples, for a low cost trip on board our fleet.
Summer is coming, take advantage of our fresh rates.

2017 was a lucky year for car hire in Rome . The number of customers and services is growing. The car sector also benefits of this trend, one car in four intended for business sharing.
Car rental is growing, as shown by data related to these first five months of the year. But why? Just because society becomes increasingly mobile and dynamic . We travel continuously from one city to another , for travel and for work. Short and long-term transfers .
Result in hand, here are the numbers that confirm success:
647 thousand people daily hire a long-term car
89 thousand in the short term
17 thousand use car sharing services
10% more turnover compared to 2015
Above all, the latest data brings a smile to all operators in the sector, including Frank Autonoleggio , which is even more pleased to have focused on a goal so widely requested by the public.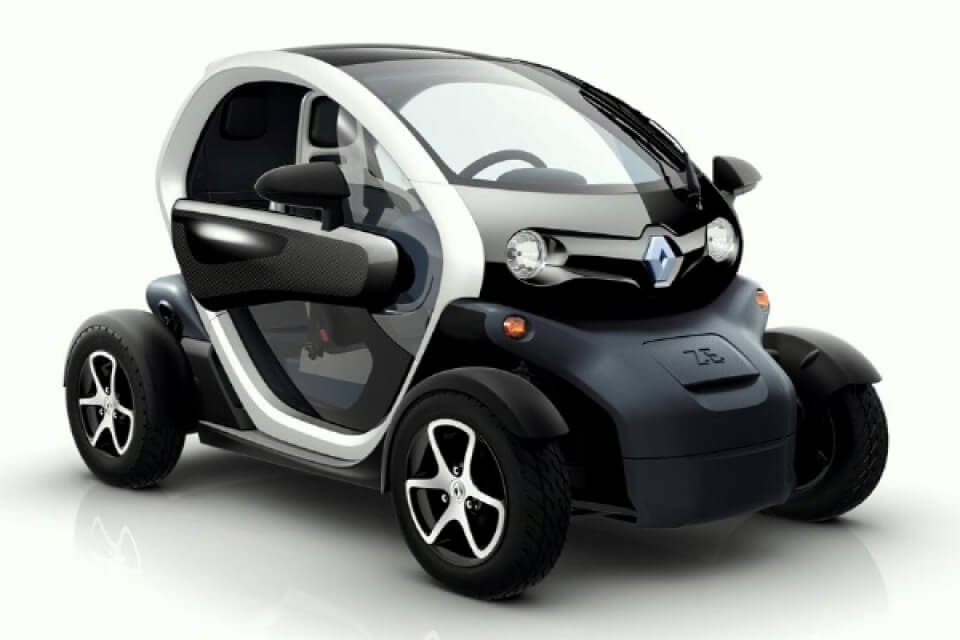 Rent a car in Rome is green, thanks to the opportunity to visit our city with zero impact . How? With electric cars, a real success and a great opportunity for our sector to contribute to the environmental wellbeing. Even if dealerships find it hard to believe, this type of car is very popular with car hire. Data confirm this trend: in the last year, 60 cars and 350,000 kilometers traveled ensure that this is a rapidly growing sector that deserves to be supported.
But how much do you save in terms of CO2? 33 thousand tons.
Especially in Rome, electric cars have conquered drivers and can be a great help with pollution fight that afflicts the city. Municipality has declared its intention to focus on this product, encouraging the increase of charging stations and creating special ZTL for electric vehicles. The charging points will be positioned on the consular and main traffic routes, but also in the most strategic parking areas. They will spread like wildfire encouraging a new ecological driving culture.
BUT WHAT ARE THE BENEFITS OF RENTING AN ELECTRIC CAR?
A less stressful driving, especially for those routes where there are different stops & go. The braking of electric cars coincide with the recharging of the batteries. A major advantage in the city, where the number of traffic lights and traffic jams impose frequent stops.
No limitation on circulation.
Very low emissions.
The pride of contributing to pollution reduction by combining business with pleasure. Because driving electric cars is extremely pleasant, thanks to the reduced noise they produce. An experience even relaxing, to try to dispel the myth that driving in the city is just a torture. This summer you could try and then discover that it is the ideal solution for all your travels.
Here at Frank Autonoleggio we just want to remind you that a liveable city is conquered thanks to small gestures of change.
Rent an electric car, start your desire for clean air!
We are waiting for you to provide more information on the models available.
Car Hire Frank is an independent company. Our system compares prices of well known car rental companies ensuring you have the option of booking a car at the right price in each place, combined with the constant commitment to meet the needs of our clients.
Locations in Rome
Roma Termini bin. 24: Via G. Giolitti 34, 00185
Phone:+39 06 48913412

Roma Bufalotta: Via della Bufalotta, 127
Phone:+39 06 87134322
Fiumicino Point: Viale Coccia di Morto, 8 - 00054
Tel./Fax: +39 06 48913412

Locations in Florence
Address:Garage Redi - Viale Francesco Redi, 53 - 50144 Drop Point Garage Excelsior - Via Palazzuolo, 94 - 50123
Phone:+39 348 1614903

Locations in Naples
Address:Viale Umberto Maddalena 55A, 80144 Napoli (Aereoporto Capodichino). Parcheggio Via Milano, 104/106 - 80142 (Napoli)
Phone:+39 08118750724

Email:info@autonoleggiofranksrl.it