Car Search: Car Hire
Rome Naples Florence
Car Search: Car Hire
Rome Naples Florence
Car Search: Car Hire
Rome - Naples - Catania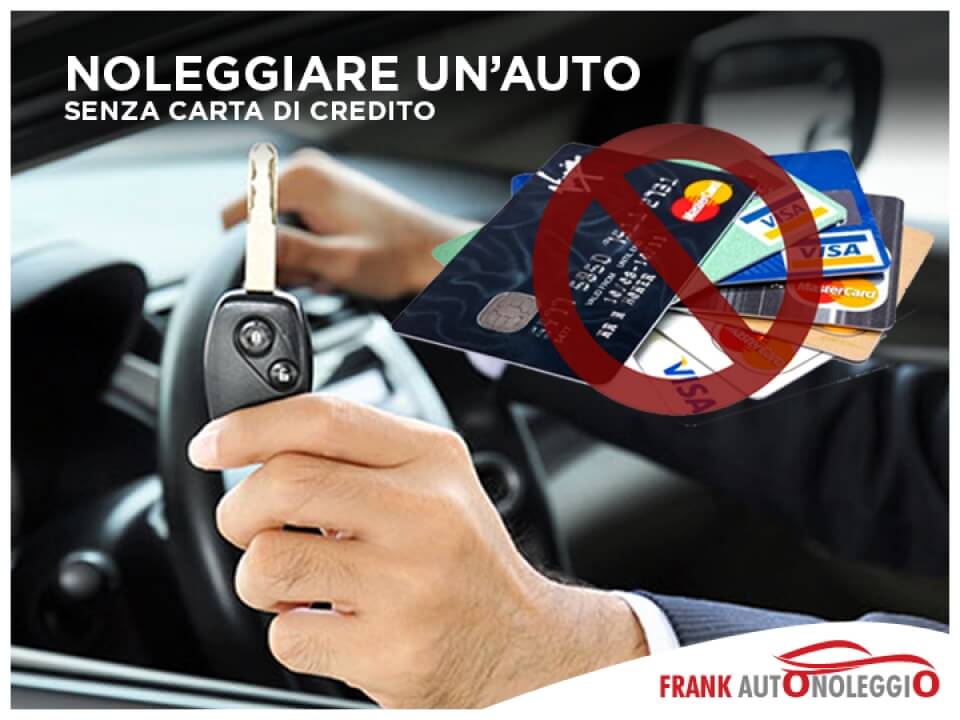 Car rental without a credit card is possible. What documents are needed? The identity card in the first place, but also the passport is welcome, of course the driving license (in some cases it is required that it is valid from the year before the start date of rental, debit or prepaid card, like ours Postepay, for example, there are some companies that require a return ticket, or the last receipt of a light and gas bill that has been registered in the name of the driver, which is a bureaucratic procedure to verify the identity of the person that requires the car and also have more guarantees on its quality as a good payer.
CAR RENTAL WITHOUT CREDIT CARD IN ROME, NAPLES AND FLORENCE
If you are looking for a car in Rome, Florence and Naples, Frank Autonoleggio can make your dream of renting without a credit card come true, in all simplicity. You can even pick up your car in Rome and leave it at the parking lot in Naples, letting you enjoy the nice trip, discovering the coast of Lazio and Campania on board of very comfortable machines and excellent performances.
Before leaving, you can do a search on our website to check availability of the perfect car for your travel needs.
Do you travel alone or with your family? Depending on the answer you can opt for a more or less large car, with spacious luggage compartment or with more attractive performance if you love sporty driving. We have something for everyone.
We offer the guarantee of a professional service, at an excellent quality-price performance . We also have a good choice of motorcycles and scooters if you prefer the thrill of the open air to visit one of the cities where we have chosen to be present.
What are you waiting for to contact us? We have what suits you, for a relaxing summer.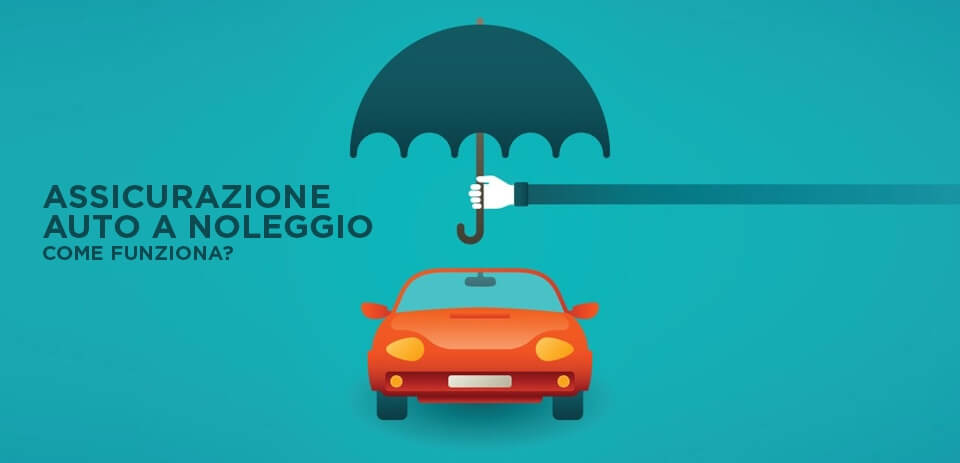 Short-term rental and insurance, a sensitive issue. During summer millions of people rent a car for their short or long-term trips. Insurance cost is included in the final cost, as shown in the contract, which must be read with extreme care before being signed. For greater clarity we provide you some more detailed information about insurance and policies provided .
Usually, the only obliged insurance policy is the RC Auto , which provides for the payment of a relief in case you are responsible for an accident. The basic rental most of the time includes the RC Auto, be sure to ask first if you have it.
Let's take a concrete example. Regarding the theft policy if you rent a car for a weekend, hypothetically for 300 euros, and the car is stolen, you will pay about 2,000 euros of relief. You can avoid this relief by paying a much larger amount. The insurance Kasko , even if partial, can eliminate any additional expenses , with a relief of about 600 euros.
A separate discussion must be made for some particular situations that occur especially in southern Italy, where in some cases the relief is never eliminated. Unfortunately, the frequent incidents of accidents and stolen cars force rental companies to offer full-price fares.
In any case , Kasko can be the ideal solution for traveling without worries . This is an "important" amount but it is worth investing if you are particularly precise, attentive and provident. But the best thing is always the prudence and common sense, respecting the rules of civil life and a conscious guide with good probability you will not incur any danger.

In Italy, the car rental sector is growing . And this is good news! It is difficult to make a comparison between Italian and foreign data, since in Italy the situation is rather confusing. In fact there is no clear distinction between short-term rental , long-term rental and other types.
What would be the right moves to further improve the rental status in Italy?
For example, in Belgium, every time a vehicle is repaired in a workshop, the kilometers traveled up to that point are recorded, so that the status of the vehicle is precisely monitored.
The other all-Italian problem is the bureaucratic issue. For example, to have the license plates in Italy you have to wait for the civil motorization, which sometimes ends up and creates long waiting lists, while in countries such as England for companies it is possible to print the plates independently thanks to a machine.
Many changes should affect the corporate car industry, for example, with the ability of employees to enjoy greater benefits and incentives, as well as the simple use of a company car. And if, for example, we also provide incentives to use other vehicles and not just the car? A hypothesis that would be good for everyone, from traffic to the environment. There would be more space for car sharing and the quality of life would also increase. If the employee can choose how to move and is not forced to choose a car rather than another, he can opt for a small car for business trips and a larger vehicle for holidays and other trips.
Renting a car remains a winning idea in many cases, not only for leisure travel, but also for business trips.
We hope that companies will promote this way of moving for their employees.
Frank Autonoleggio is always available in Rome, Florence and Milan, for any information.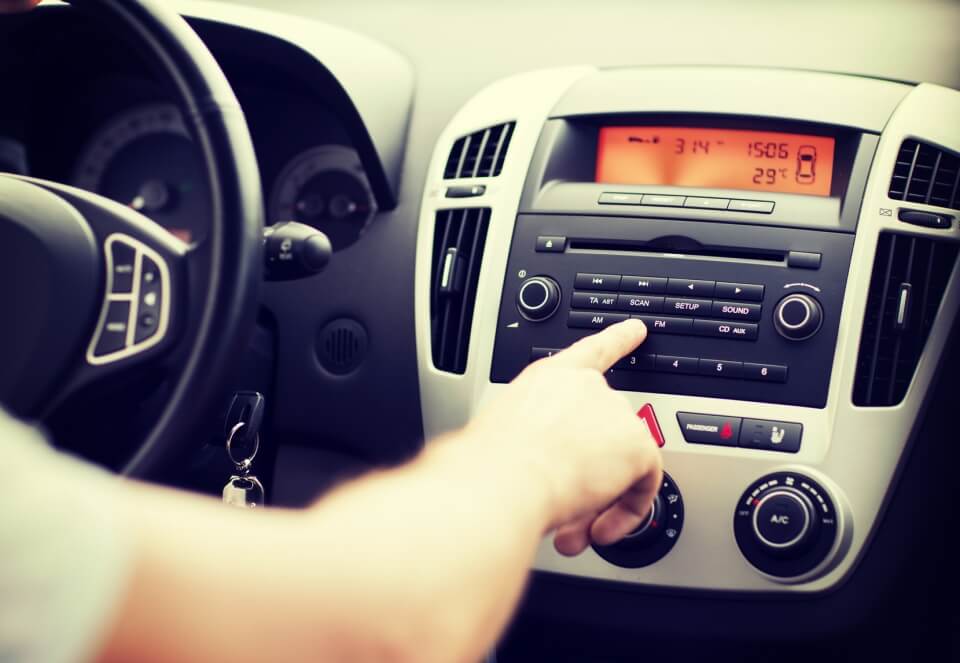 Do you have a long journey in front of you? There is nothing better than a playlist to spend time singing out loud.
If time permits, open the windows and let them hear you, you will bring a bit of joy to the streets of the cities you are going to visit.
If you bring your children with you, make sure you have a CD or USB flash drive with their favorite songs, they will be happy to sing too and you will be able to distract them if they feel the boredom of long journeys. Even the phone is a valuable ally, thanks to the applications that allow you to listen to all the music you want you will not have to put limits to your rhythm desire.
So here's some advice on which songs to choose to create the right atmosphere on the road.
Foreign or Italian music? At the top Red Hot Chili Peppers are certainly among the groups most loved by drivers , the right dose of rock to face the asphalt with determination. The album " Californication " is in the top ten of the best albums for travel by car , try it for yourself. We are sure, you will find yourself whistling or swinging your head following the rhythm of the battery.
Always with this mood we suggest you Bob Marley a bit 'summer and very cheerful, who communicates carefree and helps to abandon the tensions and not to think of worries, now far from the cockpit.
If you love more electronic tones then start Depeche Mode and enjoy the journey between the notes and the streets.
Even Italian music stand up for itself. We love Negrita very much. For example, if you want to rent a car in Naples and you want to visit what is even more southern, listen from the beginning to the end "Rotolando verso sud" and you will immerse yourself in the right mood.
Even SubSonica are not bad, but if you want a timeless classic nothing and no one can beat Vasco . What do you think about it?
Obviously we do not recommend listening to music at too high a volume and we suggest not to lose radio traffic updates , especially if you are traveling on the highway , to avoid unpleasant surprises.
But what do you recommend?
What is the music you like to listen to when you travel?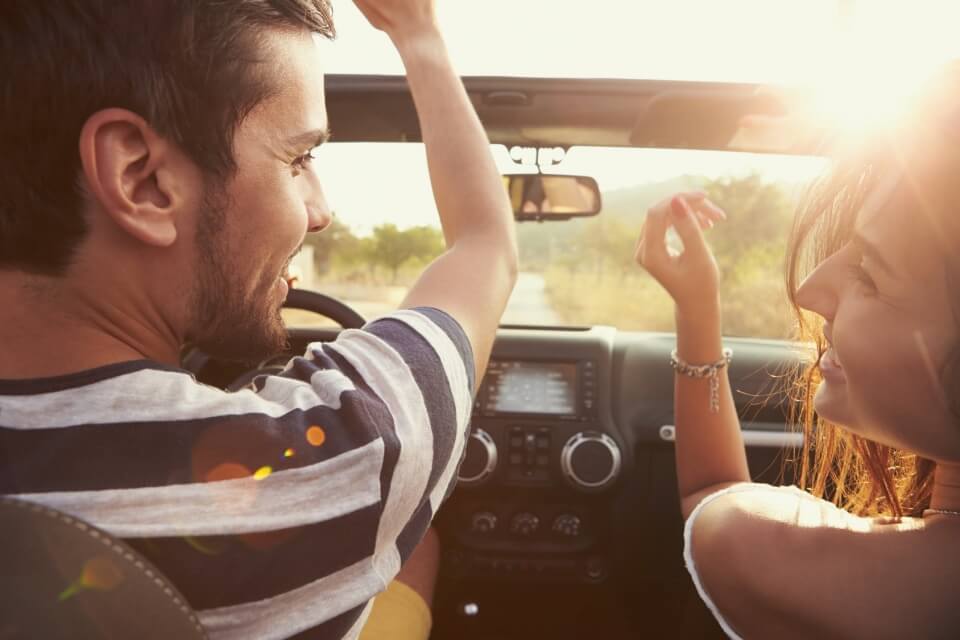 Frank Autonoleggio cares about its customers, not only the comfort of renting a car in Rome , or in other beautiful Italian cities, but also the atmosphere created during the trip. Recently we discovered that some research shows that the car is one of the favorite fighting places for couples. It would be a shame to take a rental car, spend time discussing and not enjoying the scenery.
For this reason we decided to provide you with some useful tips for a relaxing and romantic crossing .
But first we try to understand what are the reasons that lead travelers to fight. You know, driving itself can be a stressful experience, but most of all what you can not stand is:
The excessive speed
The partner's sleep while driving
Disagreement on the itinerary to follow
There would be another reason, but it is rather embarrassing. Many couples argue because of ... something that should never be done in closed windows.
But let it go and let's find out a rather striking fact. The study claims that as many as 12% of couples interviewed separated after a discussion in the car. We just hope it was not during rental car in Rome, one of the most romantic cities in the world , a place that will only unite and never divide.
So let's see what can be done to prevent the risk of seeing a love ending after a trip by car.
Scholars advise:
Good music, here are our tips
Tidy and clean cars
Travel plan already planned
Frequent stops for walking and staying a bit together outside the cockpit
Food and drink, with a waste bag
The narrow space of the car can turn into a ring, but in reality it can also be a love nest in which to spend wonderful time talking about themselves, future projects and next fantastic destinations to be reached by renting a car with Frank Autonoleggio
Car Hire Frank is an independent company. Our system compares prices of well known car rental companies ensuring you have the option of booking a car at the right price in each place, combined with the constant commitment to meet the needs of our clients.
Locations in Rome
Roma Termini bin. 24: Via G. Giolitti 34, 00185
Phone:+39 06 48913412

Roma Bufalotta: Via della Bufalotta, 127
Phone:+39 06 87134322
Fiumicino Point: Viale Coccia di Morto, 8 - 00054
Tel./Fax: +39 06 48913412

Locations in Florence
Address:Garage Redi - Viale Francesco Redi, 53 - 50144 Drop Point Garage Excelsior - Via Palazzuolo, 94 - 50123
Phone:+39 348 1614903

Locations in Naples
Address:Viale Umberto Maddalena 55A, 80144 Napoli (Aereoporto Capodichino). Parcheggio Via Milano, 104/106 - 80142 (Napoli)
Phone:+39 08118750724

Email:info@autonoleggiofranksrl.it