Car Search: Car Hire
Rome Naples Florence
Car Search: Car Hire
Rome Naples Florence
Car Search: Car Hire
Rome - Naples - Catania
Category: News
Published: 28 July 2022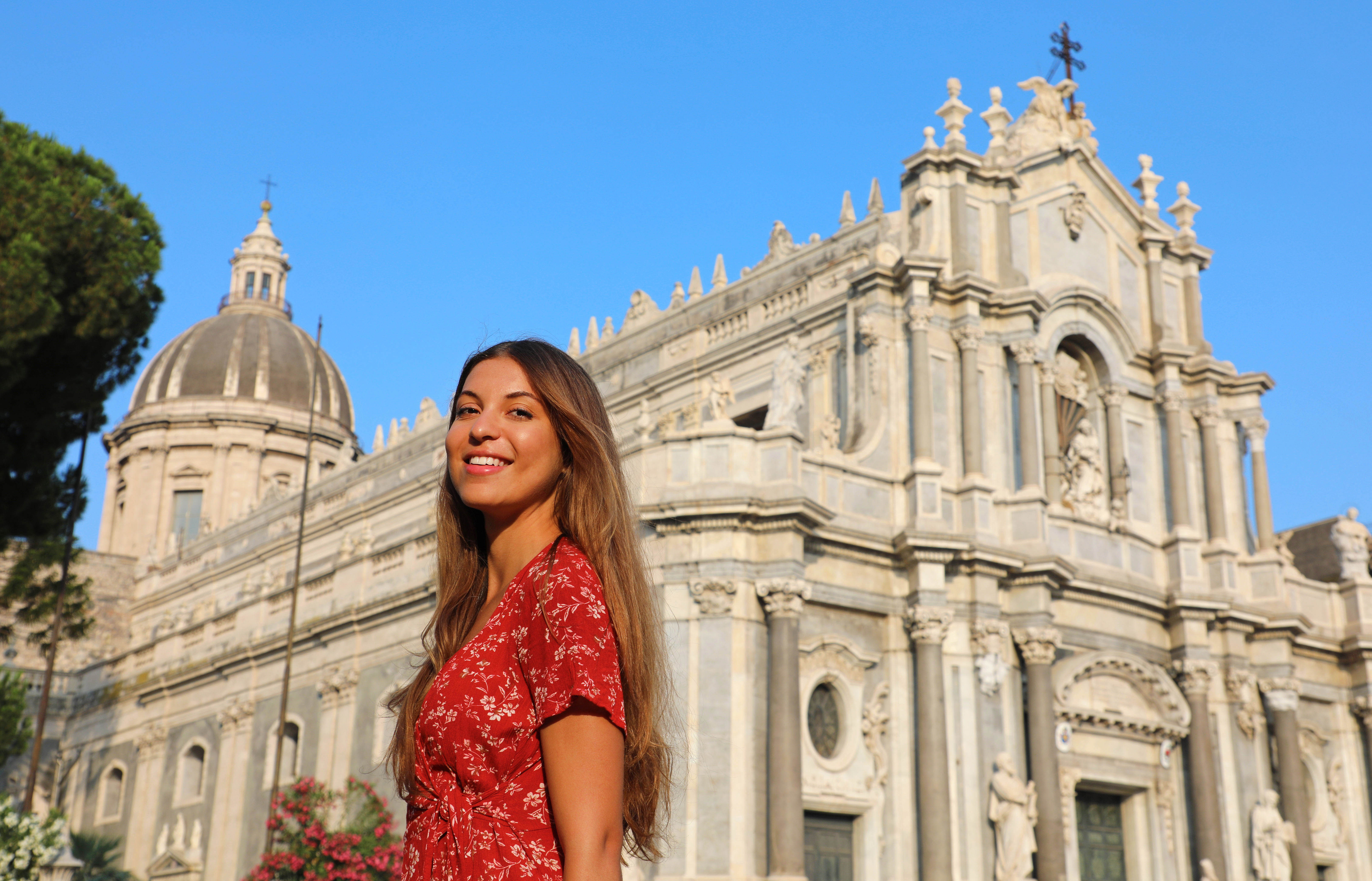 Do you need a rental car at Catania airport? Do you want to rent a car without having a credit card?
With Car Rental Frank you can rent the car you want in a really simple way.
Many car rental companies ask the customer for a credit card as a guarantee. With us there is no need: we offer you an alternative solution that will allow you to book and pay online, avoiding any payment problems at the time of collection.
Our staff will take care of everything else: we will wait for you at the airport with our shuttle that will take you to pick up the car ready to be driven!
Renting a car for your vacation or business trip is easy with Car Rental Frank. Since we believe you shouldn't pay for services you don't need, we let you choose the payment method that suits you best: PayPal, bank transfer, cash on delivery or credit card at the collection office.
You have the possibility to choose from a wide range of vehicles available. Our vehicles include: sports cars, convertibles, luxury sedans, mini-vans and SUVs.
Some information for tourists
Catania is a city rich in history and culture, so you can enjoy many attractions during your stay.
Catania is the main city on the island of Sicily, second only to Palermo in size. It is also one of the most important industrial and commercial centers in Italy.
Catania was founded by the Greeks of Corinth in 734 BC. and it was called "Kata-nia" (or "Cati-na"), which means "land of the downpour". Although its history has been troubled at times, Catania has had a long period of prosperity thanks to its geographical position. Being in the center of the Mediterranean Sea, it was able to trade with almost all major ports in Europe. This led to its development as a major trading center for spices, silks and other goods from around the world. In this period the city also became the seat of some important artisans, such as painters and sculptors.
Today Catania is known as one of the most important industrial and commercial centers in Italy. The port of the city is one of the major export points of Sicily for cars, machinery and chemicals, while tourism continues to grow every year thanks to its numerous historical sites
The most important thing to know about Catania is that this city has been inhabited since ancient times and there are many buildings that date back to the Greek period. However, one of its main attractions is the cathedral, built in the 11th century by the Norman Count Roger II. It is considered one of the most beautiful cathedrals in Europe and is located in Piazza del Duomo. Here you can admire its bell tower, which stands out for its golden dome and because it is one of the highest in Italy.
Another important attraction in Catania is the Ursino Castle, a medieval fortress located on top of Mount Etna. From here you can enjoy a breathtaking view over the whole city! The castle was built between 1254 and 1260 as an outpost against Muslim attacks during the wars between Christians and Saracens. In 1391 it was sold by King Federico III to Nicolò Chiaramonte, who changed its name from Castrum Ursinum to Castello Ursino.
Ready to rent a car in Catania?
As mentioned you will have many sites to visit in Catania and beyond. If you want to move in complete autonomy, having a comfortable and above all "new" rental car becomes a necessity
We at Autonoleggio Frank guarantee efficiency and functionality and above all the rented vehicle is always new! Furthermore, the convenience of renting without a credit card means that the rental is fast and without queues.
Rent now
Car Hire Frank is an independent company. Our system compares prices of well known car rental companies ensuring you have the option of booking a car at the right price in each place, combined with the constant commitment to meet the needs of our clients.
Locations in Rome
Roma Termini bin. 24: Via G. Giolitti 34, 00185
Phone:+39 06 48913412

Roma Bufalotta: Via della Bufalotta, 127
Phone:+39 06 87134322
Fiumicino Point: Viale Coccia di Morto, 8 - 00054
Tel./Fax: +39 06 48913412

Locations in Florence
Address:Garage Redi - Viale Francesco Redi, 53 - 50144 Drop Point Garage Excelsior - Via Palazzuolo, 94 - 50123
Phone:+39 348 1614903

Locations in Naples
Address:Viale Umberto Maddalena 55A, 80144 Napoli (Aereoporto Capodichino). Parcheggio Via Milano, 104/106 - 80142 (Napoli)
Phone:+39 08118750724

Email:info@autonoleggiofranksrl.it