Published: 01 December 2021

Is renting a car at Christmas worth it?
Car rental is a service required at any time of the year. In view of Christmas then, the number of people planning a trip or a holiday is increasing. Cities all over Italy are filled with new colors, lights and decorations.
Moving to cities such as Rome, Naples or Catania will allow you to preserve beautiful emotions. But in these cases is it advisable to use public transport or is it better to rent a car?
In our view, car rental is very suitable for these occasions. It is true that the price of public transport is lower than that of rental but it is also true that the relationship between cost and service must also be evaluated.
The means of urban mobility in December are very crowded! Your vacation can become really stressful if constrained by timetables and restrictions imposed by city buses and trams. Car rental at Christmas is perfect for the general context. On board a car all to yourself, you can decide to move wherever you want.
Do not forget that in this period there are many promotions and discounts for car rental at Christmas! The only precaution is to book in advance!
Car rental to visit the Christmas markets in Italy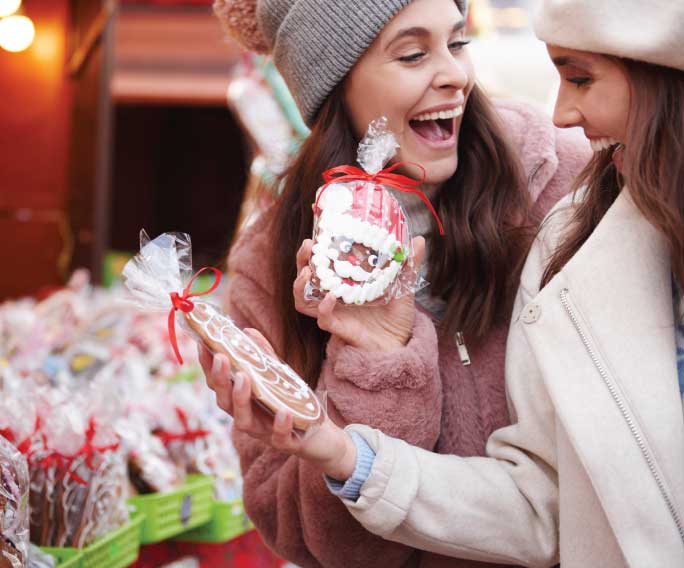 The Christmas markets in Italy are a combination of religious celebrations and traditions. We Italians love to highlight our culture through typical dishes, decorations and Christmas symbols. The party atmosphere found in Italian cities has nothing to envy of European cities such as Vienna or Berlin.
The Christmas markets in Italy are the perfect destination for those who want to enjoy Christmas without leaving the peninsula. Visiting the Christmas markets we will always find lots of good food, decorations or handmade gifts and beautiful souvenirs.
Visiting the Christmas markets will be really enjoyable thanks to car rental! In this way you can move from one city to another and access any location you want within each region.
Another great advantage is that most of the time, access to the Christmas activities in the city is completely free. No tickets or payments are required to access the markets. For your trip, the expenses to be incurred will be limited to the rental cost and possibly, if you are not a guest, to the expenses for the stay.
It is possible to spend a few days of vacation with a very limited budget thanks to the presence of many low cost offers! The prices for car rental at Christmas drop a lot thanks to the presence of themed offers and promotions. At Christmas, you know, we are all better!
---
Christmas in Rome 2021
Among the cities to visit absolutely in December, we certainly find the Capital. Rome, thanks to its infinite beauty, is one of the most popular destinations for tourists from all over the world.
Spending Christmas in Rome means getting unique emotions. The Christmas markets in Rome 2021 are the most famous event in all of Lazio. The numerous stands for the sale of Christmas products are located in every corner of the capital and not only in Piazza Navona as many believe. Even St. Peter's Square in December becomes truly suggestive, we recommend that you dedicate at least one visit to it.
If you are planning a trip, do not forget to rent a car in Rome and book before departure. Frank Autonoleggio delivers the cars directly to the airport. As soon as you land in Rome Fiumicino you will immediately receive a rental car to move you wherever you want! A really convenient solution!
---
Christmas holidays in Naples
If you have decided to move to Campania to visit Naples during Christmas, here is some useful information.
Naples is a city where the art of nativity scenes takes on considerable importance. It is precisely a root of the Neapolitan culture. In via San Gregorio Armeno you will find a real neighborhood dedicated to this and to the Neapolitan nativity scene artisans. Here you can buy beautiful decorations but also hand-made statuettes and accessories of all kinds to embellish your nativity scene.
Also in this case the car rental in Naples will be very useful for visiting the city and participating in all the events in the area. Moving freely is an important prerogative to spend a peaceful and stress-free holiday.
---
The illuminations of Catania
If you have chosen Catania for your Christmas holidays, also in this case the activities to be carried out in the city are really numerous. We advise you to go to Via Etnea where the beautiful lights are concentrated.
The exhibitions, markets and workshops for children will give you a lot of fun. At the Christmas market you will find souvenirs handcrafted by artisans and you can buy gifts and small accessories for Christmas. Don't forget to go to Piazza Università to admire the beautiful Christmas tree in Catania entirely built with blue and red lights and latest generation LEDs.
For car rental in Catania, thanks to the FrankAutonoleggio agency, you can get lots of offers on various categories of cars! Remember to always book a car in advance to ensure availability. Our car collection and delivery point is located at Catania Fontanarossa airport.
Car rental without credit card Rome, Naples, Catania
For car rental in Rome, Naples and Catania, choose Frank Autonoleggio!
Unlike other rental companies, we offer a truly inimitable service. In addition to low cost rates and low prices, what sets us apart is that: the rental is without a credit card!
We require a small security deposit on our cars but as regards the payment, we offer our customers free choice. We accept debit cards, prepaid cards, debit cards or any method of payment that is more convenient.
Discover the offers for car rental at Christmas. Just fill in the booking form at the top of the page. Enter the place and date of rental and click on "Search". You will see information and prices on all available cars and you can complete your booking in just a few clicks!
What are you waiting for? Book a rental car in advance for your Christmas. Discover all the offers!
Car Hire Frank is an independent company. Our system compares prices of well known car rental companies ensuring you have the option of booking a car at the right price in each place, combined with the constant commitment to meet the needs of our clients.
Locations in Rome
Roma Termini bin. 24: Via G. Giolitti 34, 00185
Phone:+39 06 48913412

Roma Bufalotta: Via della Bufalotta, 127
Phone:+39 06 87134322
Fiumicino Point: Viale Coccia di Morto, 8 - 00054
Tel./Fax: +39 06 48913412
Locations in Florence
Address:Garage Redi - Viale Francesco Redi, 53 - 50144 Drop Point Garage Excelsior - Via Palazzuolo, 94 - 50123
Phone:+39 348 1614903
Locations in Naples
Address:Viale Umberto Maddalena 55A, 80144 Napoli (Aereoporto Capodichino). Parcheggio Via Milano, 104/106 - 80142 (Napoli)
Phone:+39 08118750724

Email:info@autonoleggiofranksrl.it