Car Search: Car Hire
Rome Naples Florence
Car Search: Car Hire
Rome Naples Florence
Car Search: Car Hire
Rome - Naples - Catania
Category: News
Published: 07 November 2017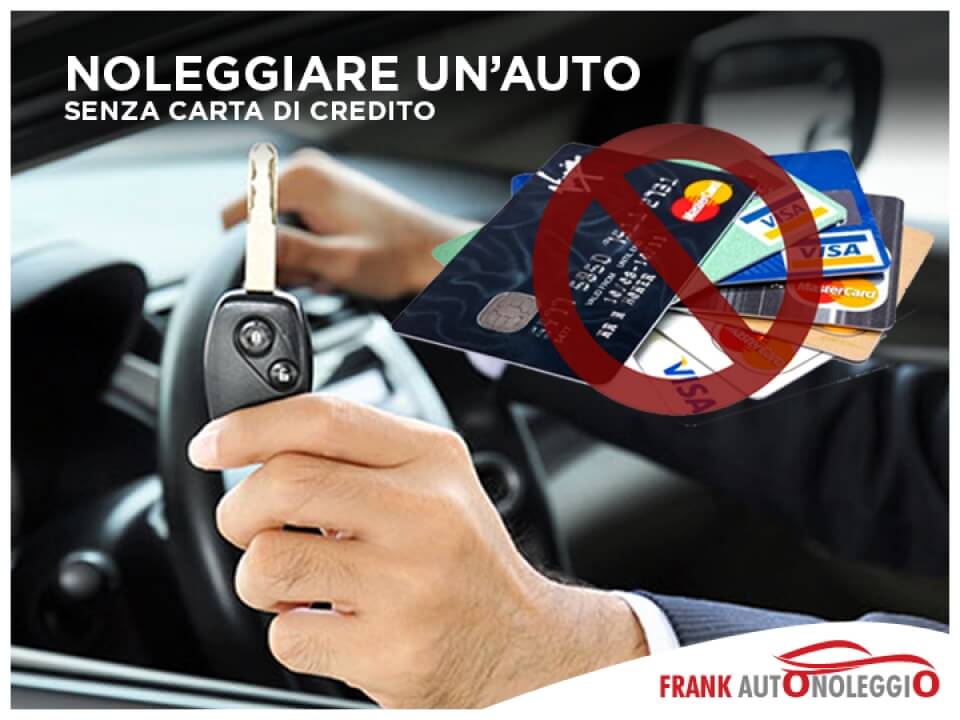 Car rental without a credit card is possible. What documents are needed? The identity card in the first place, but also the passport is welcome, of course the driving license (in some cases it is required that it is valid from the year before the start date of rental, debit or prepaid card, like ours Postepay, for example, there are some companies that require a return ticket, or the last receipt of a light and gas bill that has been registered in the name of the driver, which is a bureaucratic procedure to verify the identity of the person that requires the car and also have more guarantees on its quality as a good payer.
CAR RENTAL WITHOUT CREDIT CARD IN ROME, NAPLES AND FLORENCE
If you are looking for a car in Rome, Florence and Naples, Frank Autonoleggio can make your dream of renting without a credit card come true, in all simplicity. You can even pick up your car in Rome and leave it at the parking lot in Naples, letting you enjoy the nice trip, discovering the coast of Lazio and Campania on board of very comfortable machines and excellent performances.
Before leaving, you can do a search on our website to check availability of the perfect car for your travel needs.
Do you travel alone or with your family? Depending on the answer you can opt for a more or less large car, with spacious luggage compartment or with more attractive performance if you love sporty driving. We have something for everyone.
We offer the guarantee of a professional service, at an excellent quality-price performance . We also have a good choice of motorcycles and scooters if you prefer the thrill of the open air to visit one of the cities where we have chosen to be present.
What are you waiting for to contact us? We have what suits you, for a relaxing summer.
Car Hire Frank is an independent company. Our system compares prices of well known car rental companies ensuring you have the option of booking a car at the right price in each place, combined with the constant commitment to meet the needs of our clients.
Locations in Rome
Roma Termini bin. 24: Via G. Giolitti 34, 00185
Phone:+39 06 48913412

Roma Bufalotta: Via della Bufalotta, 127
Phone:+39 06 87134322
Fiumicino Point: Viale Coccia di Morto, 8 - 00054
Tel./Fax: +39 06 48913412

Locations in Florence
Address:Garage Redi - Viale Francesco Redi, 53 - 50144 Drop Point Garage Excelsior - Via Palazzuolo, 94 - 50123
Phone:+39 348 1614903

Locations in Naples
Address:Viale Umberto Maddalena 55A, 80144 Napoli (Aereoporto Capodichino). Parcheggio Via Milano, 104/106 - 80142 (Napoli)
Phone:+39 08118750724

Email:info@autonoleggiofranksrl.it