Car Search: Car Hire
Rome Naples Florence
Car Search: Car Hire
Rome Naples Florence
Car Search: Car Hire
Rome - Naples - Catania
Category: News
Published: 07 April 2023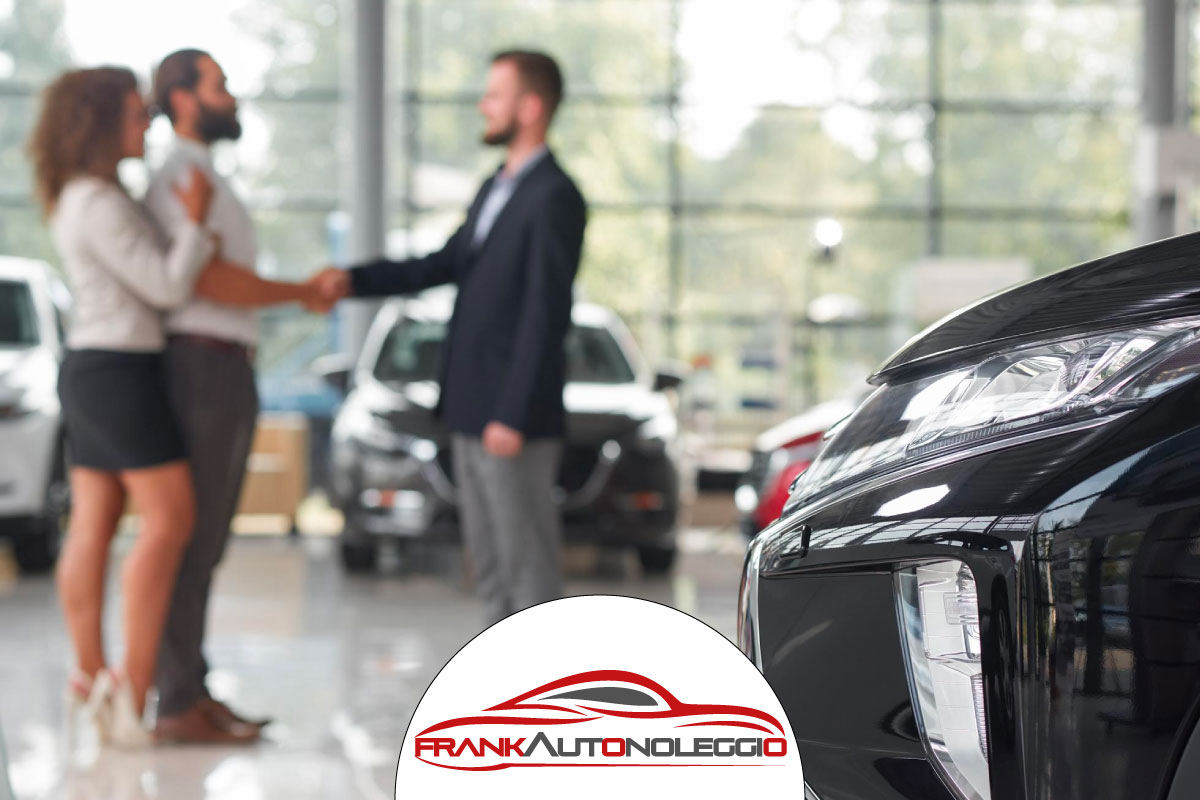 Car rental Frank: The ideal solution for car rental in Catania
If you are looking for a reliable, convenient car rental service in Catania with a fleet of new vehicles, AutonoleggioFrank.it is the right choice for you.
Thanks to its offers and the possibility of renting without a credit card, this site stands out for its flexibility and convenience. In this article, you will find all the necessary information on AutonoleggioFrank.it promotions and how to book your vehicle online.
Car rental without a credit card: The convenience of AutonoleggioFrank.it
One of the main features that make AutonoleggioFrank.it an excellent choice for car rental in Catania is the possibility of making the reservation without using a credit card. Thanks to this option, the service becomes accessible even to those who do not have a credit card or prefer to use other payment methods. AutonoleggioFrank.it is committed to making the rental process as simple and convenient as possible for all its customers.
Online booking: The practicality of renting a car in Catania with just a few clicks
Car rentalFrank.it offers an intuitive and easy to use online booking service. To rent a car in Catania, simply access the site, choose the desired vehicle and follow the instructions to complete the booking. Furthermore, customer service is always available to assist you in case of doubts or questions.
A fleet of new vehicles for your car rental in Catania
The fleet of vehicles offered by AutonoleggioFrank.it is constantly updated, guaranteeing customers new cars in perfect condition. Whether you're looking for a small car to get around town or a more spacious car to travel with the family, you'll find the right vehicle for your needs.
Convenient rates and unmissable promotions for car rental in Catania
Car rentalFrank.it offers competitive rates and special promotions to make car rental in Catania even more convenient. Visit the website to discover the latest offers and book your car now at the best price.
The convenient rental
Do not miss the opportunity to rent a car in Catania with AutonoleggioFrank.it. With a fleet of new vehicles, affordable rates and the possibility to book without a credit card, AutonoleggioFrank.it is the ideal solution for your mobility needs in the Sicilian city. Take advantage of current promotions and book your car online in a few simple steps. Have a good trip with AutonoleggioFrank.it!
Car Hire Frank is an independent company. Our system compares prices of well known car rental companies ensuring you have the option of booking a car at the right price in each place, combined with the constant commitment to meet the needs of our clients.
Locations in Rome
Roma Termini bin. 24: Via G. Giolitti 34, 00185
Phone:+39 06 48913412

Roma Bufalotta: Via della Bufalotta, 127
Phone:+39 06 87134322
Fiumicino Point: Viale Coccia di Morto, 8 - 00054
Tel./Fax: +39 06 48913412
Locations in Florence
Address:Garage Redi - Viale Francesco Redi, 53 - 50144 Drop Point Garage Excelsior - Via Palazzuolo, 94 - 50123
Phone:+39 348 1614903
Locations in Naples
Address:Viale Umberto Maddalena 55A, 80144 Napoli (Aereoporto Capodichino). Parcheggio Via Milano, 104/106 - 80142 (Napoli)
Phone:+39 08118750724

Email:info@autonoleggiofranksrl.it