Category: News
Published: 10 November 2021

With us, car rental prices in Catania are very low!
Rent a car in Catania Fontanarossa in a few steps
Frank Autonoleggio allows you to rent a car in Catania without a credit card. The deliveries of the cars are punctual and fast. As soon as you arrive at Catania Fontanarossa International Airport, you will receive the car of your choice without any stress and then move around the city or surroundings, without limitations!
Services at Catania airport

Catania Vincenzo Bellini Airport or Catania - Fontanarossa Airport is one of the major Sicilian airports. The airport covers an area of ​​48,260 square meters. In all of Italy it ranks sixth for the number of passengers.
As regards its organization and structure, the airport includes two different Terminals and is managed by the company: Catania Airport S.P.A.
Terminal A is divided into two floors, one for arrivals and one for departures. It is where most of the flight operations take place. It is open 24 hours a day. Terminal C, on the other hand, is dedicated only to departures for domestic destinations of the easyJet airline.
Inside the airport you will find all kinds of services. On this it must be said that the airport is very organized. With more than 55 check-in desks, 6 long boarding bridges and 8 baggage belts, the airport is truly spacious and well distributed.
In addition to airport services, it is also possible to take advantage of personal services such as shops, information points, ATMs for withdrawals, refreshment points and much more. If once you land, you need to rent a car, just rely on the Frank Autonoleggio company.
We are located near the Catania Vincenzo Bellini airport. Once you arrive, just contact us and we will immediately deliver the car to you.
With a rental car, reaching Catania will be very simple. In about 30 minutes you will be in the center of Catania.
It is different to use public transport. Imagine you have just got off a plane, you are tired and stunned and imagine having to add more fatigue to wait for the arrival of public transport.
Waiting at one of the many stops, perhaps even in unfavorable weather conditions, and with so much crowding would make your trip very heavy. Avoid this kind of stress for your vacation. Car rental in Catania is a very useful solution.
If you have never used this alternative to travel and are skeptical, here is some information for you on how car rental in Catania works.
How do you rent a car at Catania airport?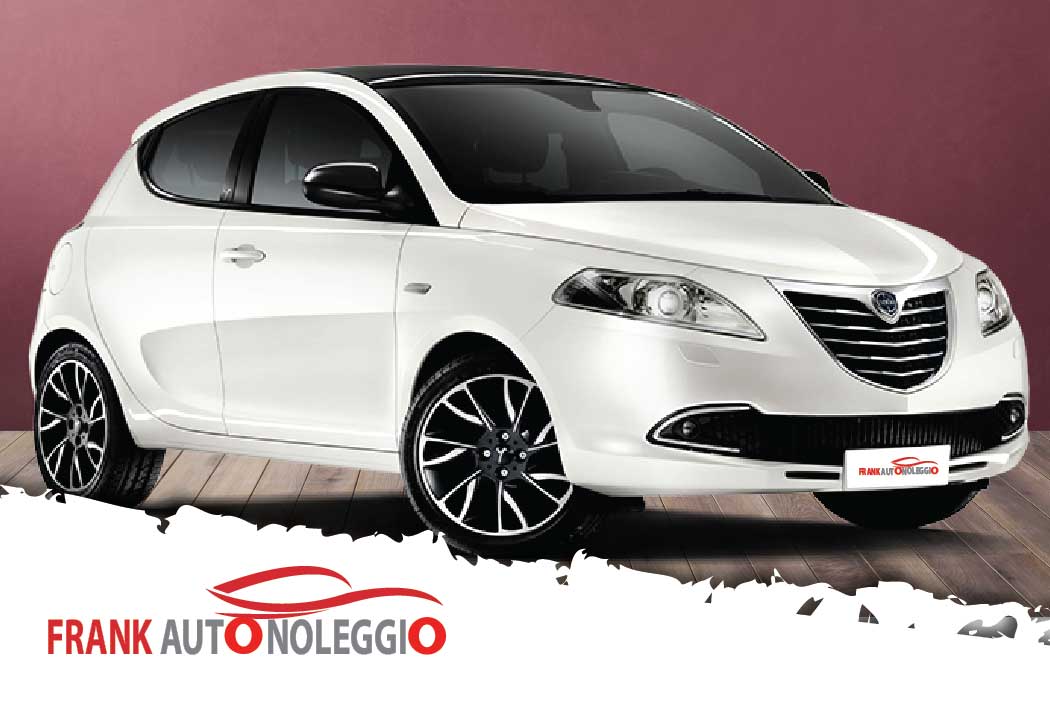 If you are wondering how to rent a car in Catania, what are the rates and how to book a car, don't worry! With Frank Car Rental it's easier than it sounds.
First, just go to our Home Page or to the top of this page where you will find a booking form. Here you simply have to enter the date and place of rental and click on "search" to view all the cars available.
Continuing with the booking will be very simple. Once you have chosen the car, just continue with entering your data and select the way you prefer to pay.
We require a very small security deposit on cars. Regarding the method of payment, we accept any method, be it cash or with debit cards, prepaid cards, etc. Unlike other car rental companies, ours is a car rental at Catania airport without a credit card. The payment method is completely free and without restrictions!
Events in Catania autumn 2021
With car rental in Catania, you can visit all the beauties that the city has to offer. The historic center of Catania offers many places of historical and cultural interest but there will also be entertainment and lots of fun!
The symbol of the city is certainly the Elephant Fountain located in the center of Piazza del Duomo in Catania, which we consider as a mandatory destination for every tourist.
Among the 2021 events in Catania in the autumn period there will be guided tours, photographic exhibitions, and visits to the main historical sites such as those to the beautiful Monastery of San Benedetto.
Catania is also renowned for its beautiful markets including the very famous fish market. Even the food in Catania will allow you to enjoy the delights offered by the area and all the typical Catanese products that are really excellent.
Do you want to reserve a car now? Book your car rental in Catania online! It will take you a few minutes! We offer great service at very low prices!
RENT A CAR NOW!
---
Don't forget to follow us on Instagram too!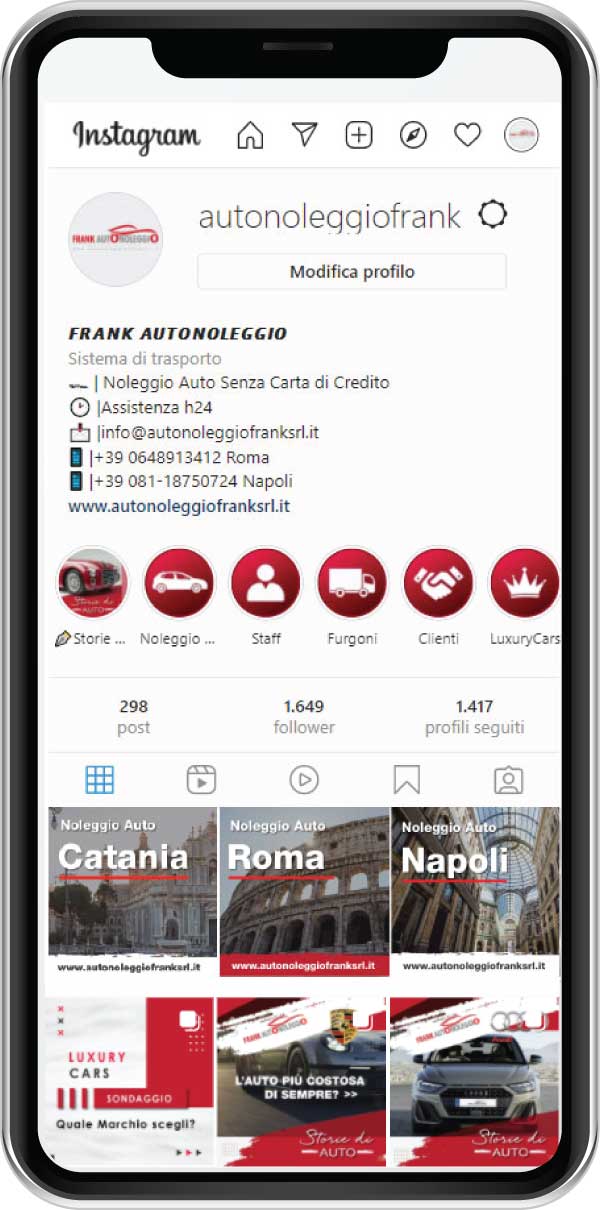 Do you need more information? For all the news on the world of cars, on car rental and on all active promotions, follow us also on our social channels! The AutonoleggioFrankSrl page will offer you many really interesting daily news!
Ours is a low-cost service available 24 hours a day!
On our Instagram and Facebook pages you will also find many interactive content such as videos, photos and reviews of our customers.
Run immediately to follow us!
Car Hire Frank is an independent company. Our system compares prices of well known car rental companies ensuring you have the option of booking a car at the right price in each place, combined with the constant commitment to meet the needs of our clients.
Locations in Rome
Roma Termini bin. 24: Via G. Giolitti 34, 00185
Phone:+39 06 48913412

Roma Bufalotta: Via della Bufalotta, 127
Phone:+39 06 87134322
Fiumicino Point: Viale Coccia di Morto, 8 - 00054
Tel./Fax: +39 06 48913412
Locations in Florence
Address:Garage Redi - Viale Francesco Redi, 53 - 50144 Drop Point Garage Excelsior - Via Palazzuolo, 94 - 50123
Phone:+39 348 1614903
Locations in Naples
Address:Viale Umberto Maddalena 55A, 80144 Napoli (Aereoporto Capodichino). Parcheggio Via Milano, 104/106 - 80142 (Napoli)
Phone:+39 08118750724

Email:info@autonoleggiofranksrl.it