CAR RENTAL ROME, NAPLES AND CATANIA: YOU WILL HAVE NEW CARS GUARANTEED AND YOU CAN RENT THE CAR WITHOUT USING A CREDIT CARD.

Rental of vans and commercial vehicles

Noleggio Auto a Roma, Napoli e Firenze
Category: News
Published: 28 July 2022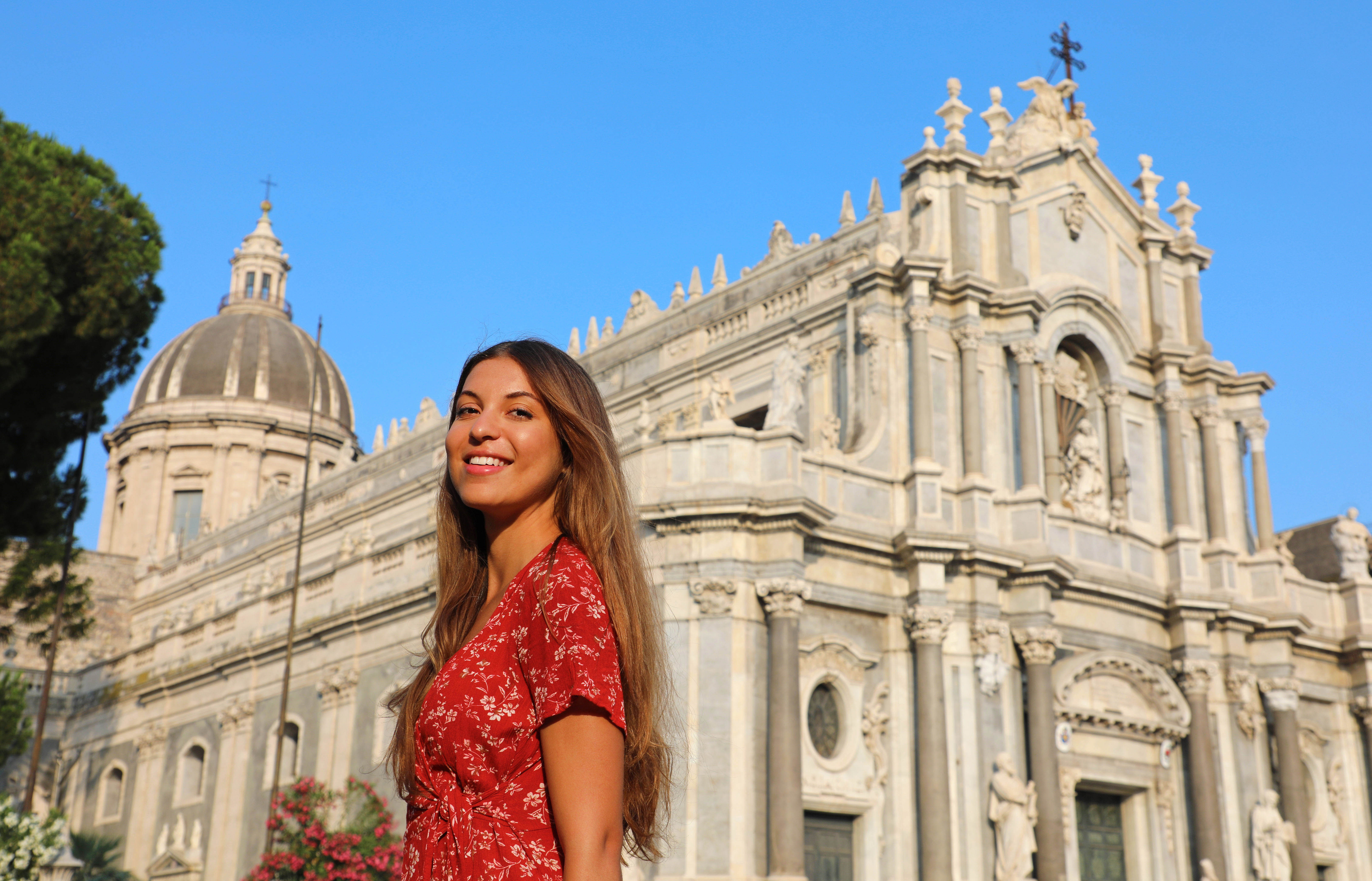 Avete bisogno di un'auto a noleggio all'aeroporto di Catania? Volete noleggiare un'auto senza essere in possesso di una carta di credito?
Con Autonoleggio Frank potete noleggiare l'auto che desiderate in modo davvero semplice.
Molti autonoleggi chiedono al cliente una carta di credito come garanzia. Con noi non ce n'è bisogno: vi offriamo una soluzione alternativa che vi permetterà di prenotare e pagare online, evitando qualsiasi problema di pagamento al momento del ritiro.
Il nostro staff si occuperà di tutto il resto: vi aspetteremo in aeroporto con una nostra navetta che vi accompagnerà a ritirare l' auto già pronta per essere guidata!
Noleggiare un'auto per le vostre vacanze o per un viaggio di lavoro è facile con Autonoleggio Frank. Poiché crediamo che non si debba pagare per servizi di cui non si ha bisogno, vi lasciamo scegliere il metodo di pagamento più adatto a voi: PayPal, bonifico bancario, contrassegno o carta di credito presso l'ufficio di ritiro.
Avete la possibilità di scegliere tra un'ampia gamma di veicoli disponibili. I nostri veicoli includono: auto sportive, decappottabili, berline di lusso, mini-van e SUV.
Qualche informazione per i turisti
Catania è una città è ricca di storia e cultura, quindi potrete godere di molte attrazioni durante il vostro soggiorno.
Catania è la principale città dell'isola di Sicilia, seconda solo a Palermo per dimensioni. È anche uno dei più importanti centri industriali e commerciali d'Italia.
Catania fu fondata dai greci di Corinto nel 734 a.C. e fu chiamata "Kata-nia" (o "Cati-na"), che significa "terra dell'acquazzone". Sebbene la sua storia sia stata a volte travagliata, Catania ha avuto un lungo periodo di prosperità grazie alla sua posizione geografica. Essendo al centro del Mar Mediterraneo, era in grado di commerciare con quasi tutti i principali porti d'Europa. Questo ha portato al suo sviluppo come importante centro commerciale per spezie, sete e altre merci provenienti da tutto il mondo. In questo periodo la città divenne anche la sede di alcuni importanti artigiani, come pittori e scultori.
Oggi Catania è conosciuta come uno dei più importanti centri industriali e commerciali d'Italia. Il porto della città è uno dei maggiori punti di esportazione della Sicilia per quanto riguarda automobili, macchinari e prodotti chimici, mentre il turismo continua a crescere ogni anno grazie ai suoi numerosi siti storici
La cosa più importante da sapere su Catania è che questa città è stata abitata fin dall'antichità e ci sono molti edifici che risalgono al periodo greco. Tuttavia, una delle sue principali attrazioni è la cattedrale, costruita nell'XI secolo dal conte normanno Ruggero II. È considerata una delle più belle cattedrali d'Europa e si trova in Piazza del Duomo. Qui si può ammirare il suo campanile, che spicca per la sua cupola dorata e perché è uno dei più alti d'Italia.
Un'altra importante attrazione di Catania è il Castello Ursino, una fortezza medievale situata in cima all'Etna. Da qui si gode di una vista mozzafiato su tutta la città! Il castello fu costruito tra il 1254 e il 1260 come avamposto contro gli attacchi musulmani durante le guerre tra cristiani e saraceni. Nel 1391 fu venduto dal re Federico III a Nicolò Chiaramonte, che ne cambiò il nome da Castrum Ursinum a Castello Ursino.
Pronti a noleggiare un' auto a Catania?
Come accennato avrete molti siti da visitare a Catania e non solo. Se volete muovervi in completa autonomia, avere un' auto a noleggio comoda e sopratutto "nuova" diventa una necessità
Noi di Autonoleggio Frank garantiamo efficienza e funzionalità e sopratutto il veicolo noleggiato è sempre nuovo! Inoltre la comodità di noleggiare senza carta di credito fa si che il noleggio risulti veloce e senza code.
Noleggia subito
Car Hire Frank is an independent company. Our system compares prices of well known car rental companies ensuring you have the option of booking a car at the right price in each place, combined with the constant commitment to meet the needs of our clients.
Locations in Rome
Roma Termini bin. 24: Via G. Giolitti 34, 00185
Phone:+39 06 48913412

Roma Bufalotta: Via della Bufalotta, 127
Phone:+39 06 87134322
Fiumicino Point: Viale Coccia di Morto, 8 - 00054
Tel./Fax: +39 06 48913412

Locations in Florence
Address:Garage Redi - Viale Francesco Redi, 53 - 50144 Drop Point Garage Excelsior - Via Palazzuolo, 94 - 50123
Phone:+39 348 1614903

Locations in Naples
Address:Viale Umberto Maddalena 55A, 80144 Napoli (Aereoporto Capodichino). Parcheggio Via Milano, 104/106 - 80142 (Napoli)
Phone:+39 08118750724

Email:info@autonoleggiofranksrl.it